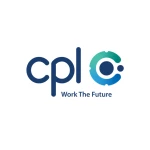 International Accounting -French & FOS Accountant
Are you an experienced French & FOS Accountant, with the ability to interact in an international environment, with various stakeholders, who is now looking for a new challenge in the Shannon/Limerick region?
Our client, a high-profile employer based in Shannon Co. Clare, have now engaged with Cpl to recruit an experienced candidate to join the organisation & take on this role.
The Role:
As part of this role the candidate will oversee the production of closing information for French (annual) and IFRS (quarterly) GAAPs in accordance with French standards for all the branches of the legal entity.
In addition, assist with the production of contributors' pack at branch level as this information will be used to build and feed internal reporting at consolidated level.
The ideal candidate will have natural curiosity, capacity to challenge, analyze and communicate in a clear and synthetized manner.
As part of a team responsible for International Accounting, the French & FOS Accountant's duties will include:
· Closing activities of both the Branches and the MGA, responsible for the current operations and their justifications for the branches in France
· Accountable for the quality of the financial information of dedicated branches
· Preparation of Balance sheet, P&L reporting, for actual and support for forecast and budget on specific items that require local country expertise
· Preparation of contributors' pack (specific internal reporting to meet French consolidation reporting requirement as part of the Group's reporting or for internal purposes), and preparation of analytical review documentations, including commentaries on P&L and B/S
· Reconciliation from IFRS to Local GAAP and to FR GAAP
· Preparing local reporting and various analysis requested France as part of BAU deliverables
· Respond to local regulatory requirements: prepare and respond to audit works request, or any other local regulatory requests, including local filling requests, in coordination with the Controllers and Regional Controller
· Perform account reconciliations on a monthly/quarterly basis
· Produce documentation to audit and perform the current accounts justification, in relationship with IT and operations
· Support to business operation and participation to discussion leading to specific contract treatment with an impact on accounting schemes.
· Drive resolution of any data issues impacting financial data with support of Regional Controller
Skills & Experience that we require:
· Educated to degree level with major in accounting
· Fluent in English & French
· Minimum 2/3 years accounting (is desirable experience in insurance industry)
· Strong knowledge of accounting
· Proficient with financial spreadsheet packages (e.g. Excel)
· Comfortable working with large volumes of data & manipulating data using excel formula, pivots etc.
· Experience with various ERP systems
· Knowledge of SAP Financials
· Knowledge in multi-GAAP (French/IFRS/Local GAAP) accounting
· Excellent planning and analytical skills with strong focus on attention to detail
· Ability to work independently to meet aggressive targets.
The Offer:
This is an 18 Month fixed term contract, and the salary range depending on the candidate's experience and qualifications, with an excellent benefits package,
Hybrid working model of 2 days' office based in Shannon Co. Clare and 3 days' work from home.
How to Apply:
If you are interested in applying, or want to know more about this role please contact,
Orlaigh FitzGerald-Quinn in Cpl Limerick on 085 801 7135 or email your CV to orlaigh.quinn@cpl.ie.
For a full list of our open jobs, please have a look at cpl.com.
#CplLimerickOS