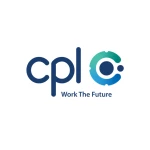 Role Purpose
The IT support engineer will provide desktop support to end-users within the company and will be responsible for operational support, maintenance and monitoring of existing systems and implementation and configuration of new systems. The individual will work within a team to provide level 1 and level 2 support, liaise with stakeholders, manage escalations to vendors, provide proactive maintenance and monitoring on our systems and manage incidents and outages to resolution. The individual will participate in project teams to assist in the implementation, configuration, training and documentation of new solutions for the business.
Key Accountabilities
· Responsible for providing best-in-class desktop support to end-users for a wide variety of systems and technologies within the business.
· Interact with users through various support channels (email, phone, ticketing systems)
· Liaise with users, stakeholders, management and vendors to manage support cases to completion
· Provide end user computing troubleshooting and support in a Windows and Office365 environment.
· Maintenance, configuration and deployment of Desktops, Laptops and Servers within the company.
· Provide out-of-hours support to users by participating in an On-Call Rota.
· Maintenance and administration of Active Directory, Microsoft365, Sharepoint, Salesforce, Intune, SCCM, Azure and other SaaS platforms.
· Maintenance and upkeep of assets, licenses, contracts and security records.
· Responsible for purchasing of laptops, desktops and IT consumables
· Basic Network (LAN, WAN, WLAN, firewall) administration, configuration and support
· Maintain accurate and up to date IT maintenance and support documentation
· Create System, support and user documentation, including training materials, and maintain such documentation as business needs evolve.
· Assist the IT Team Lead, Head of IT, PMO and other stakeholders with ad hoc IT projects.
Required Expertise
This challenging role requires a hands-on candidate with excellent customer-focus. They will have a keep desire to learn and adapt to new challenges and opportunities. They will be responsible for delivering exceptional support to users in a fast-moving and varied technical environment.
A self-starter and motivated individual - the ideal candidate will have:
· Technical accreditations or certifications advantageous (AWS, MCSA, VCP, CCNA, AZ etc.)
· Systematic troubleshooting skills
· Strong working knowledge of Office 365, Windows 10/11, Windows Server, Active Directory, Intune, Sharepoint, Business Central.
· Deep experience in client device setup, onboarding, configuration and repair (Laptops, Desktops, Servers, Printers, Phones)
· Experience managing enterprise Antivirus, Endpoint Management, Backup, Encryption software
· A solid hands-on IT background working in an IT team environment
· Flexibility in approach to work and work ethic
· Linux experience advantageous
· Previous experience in the Telecommunications industry advantageous.
· Full driving license advantageous (Occasional travel to sites may be required)
#LI-DB3