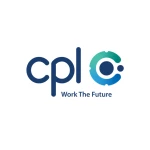 Manager, Client Services- EMEA
Our client, US multinational who provides complex services to the global financial services sector, have now engaged exclusively with Cpl to recruit an ambitious & driven Manager, Client Services to join their Limerick team on a permanent basis.
The Manager, Client Services, will help lead the European Client Services team based in Limerick and will be responsible for overseeing a team of 5-7 Client Service Managers of varying levels (ranging from Junior Client Service Managers to Supervisors).
The Role:
This role will expose you to a unique niche of the financial services industry and allow you to develop skills in corporate governance, team building, team development and oversight, client relations, operations, process development, problem solving, compliance and more.
Desire to work in a fast-paced and fun environment with other bright people is a must!
The successful candidate will also be responsible for the following:
• Recruit, train, motivate and develop members of the Client Services team in Limerick
• Oversee operational responsibilities of Client Service Managers to ensure timely, accurate and consistent execution of key tasks in line with agreed-upon service level standards
• Assist Client Service Managers with problem solving and inquiry resolution
• Act as an escalation contact for client issues and inquiries
• Partner with other leaders across the organization on developing and improving key operational policies, procedures, and standards
• Gather, analyze, and report pertinent metrics as part of continuous process of evaluating and improving operating performance
• Manage key projects and initiatives within Client Services
• Work closely with Sales team on existing and prospective client relations
• Perform other related duties or tasks as necessary or assigned
• May require some domestic and international travel.
Skills and Experience that we need:
• 5+ years of experience in a customer service managerial role, preferably in financial services, banking, or related industry
• Bachelor's degree
• Strong problem solving and analytical skills
• Strong interpersonal, communication and leadership skills
• Works well under pressure; exceptional time-management, prioritization, and multi- tasking skills
• Exceptional written and verbal communications
• Proficiency in MS Office with strong Excel skills.
The Offer:
This is a full-time position based in Limerick and salary will be approx. €55K –€60K per annum,
depending on the candidate's experience and qualifications, with an excellent full benefits package on offer.
This role will be office based, one day per week in the Limerick city office with up to four days working from home/remote.
How to Apply:
If you are interested in applying, or want to know more about this job, please contact,
Orlaigh FitzGerald-Quinn in Cpl Limerick on 085 8017135 or email your CV to orlaigh.quinn@cpl.ie
For a full list of our open jobs, have a look at cpl.com.