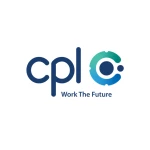 Principal/Senior Scientist– Technical Services/Manufacturing Science Laboratory
On behalf of our client based in Raheen, Limerick , I am looking for a Principal/Senior Scientist to join their team.
The TS/MS Principle/Senior Principal Scientist will provide direct technical support for the design, startup and execution of the TS/MS laboratory. This role will provide technical expertise for the laboratory startup activities including facility design, instrument procurement and qualification in support up- and downstream operations as well as analytical instrumentation.
This role will be that of a technical leader and mentor of other laboratory scientists and integral in defining the laboratory technical agenda. The successful applicant will have a deep technical expertise in their areas of responsibility and demonstrate strong data-driven decision-making and problem-solving capabilities.
Key Responsibilities
Have an in-depth knowledge of the science of biotech manufacturing and associated laboratory models and analytical tests, supporting both up- and downstream processing.
Understand molecule-specific control strategy and basis of specifications and critical quality attributes.
Work with the network and development organizations to ensure a well-understood, robust and fit-for-purpose laboratory models are developed and transferred. This will include those specific to the NGB processing including implementation of process analytical technologies in support of multivariate analyses and process modelling.
Expertise in laboratory scale equipment operation and trouble shooting.
Supporting the development and mentorship of other laboratory scientists in alignment with area management
Leading laboratory investigations in support of production operations.
Support the design and start-up of the laboratory including equipment configuration and purchase, development of the laboratory data management strategy, establishment of laboratory protocols
Support a laboratory startup plan in alignment with the health, safety and environmental team to ensure safe startup and operation.
Create and review documents including laboratory SOPs, material specifications, protocols, and work instructions
Establish partnerships to enable cross functional work with the quality control laboratory and other Lilly sites to ensure facility startup objectives are met.
Understand basic statistical methodologies and statistically based experimental design.
Identify process improvements and participate in implementation of Lean manufacturing initiatives
Contribute to the authorship and review of regulatory submissions and responses to regulatory agencies
Educational Requirements:
PhD degree based in biology, chemistry, biochemistry or similar discipline.
7-10 years' experience working in pharmaceutical laboratory and GMP manufacturing environments.
Work Environment:
These are 8-hour day roles. As a manufacturing support function, the need for occasional evening or weekend support can arise.
Although expected to be minimal, occasional travel is possible including to other client sites both in- and outside of Ireland.
If this job sounds ideal to you can Apply please click the Apply Now link.
If you would like to enquire in complete confidence contact Darren Brown on 087 405 3774 or email your details to darren.brown@cpl.ie
#LI-DB4