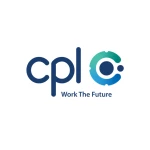 On behalf of our Medical Technology company in Limerick, we are currently sourcing a Procurement Manager to join their Team.
About the role:
Join a dynamic team as the Procurement Manager Infusion Systems! This exciting role is dedicated to shaping the future of sourcing for our infusion therapy solutions with a focus on our electro-mechanical infusion pump instruments. As part of our Integrated Supply Chain roadmap we're on a mission to enhance our external manufacturing partnerships and create a robust network of contract manufacturers, making a significant impact on supply continuity and repeatable manufacturing quality of our solutions for acute and ambulatory care settings to serve patients around the world.
As the Procurement Manager Infusion Systems, you'll be at the forefront of the mission to advance the world of health by ensuring the competitiveness and product availability of our Infusion Systems business platform within their Medical segment. With a steadily growing market opportunity and evolving customer and patient needs, you will play a vital role in enabling our investments in future business growth.
This role is a 24 month Contract position and offers Hybrid working option.
Main responsibilities will include:
Reporting to the Procurement Associate Director EMI EMEA and Infusion Systems (WWIPD), you will support strategic make vs. buy programs from initiation through serial production and represent procurement on the program core teams.
Be accountable to the procurement and program leadership teams for timely execution of all procurement related program activities and deliverables as well as for adhering to the 3rd party spend budget and achieving annual material cost reduction targets of the programs
Coordinating with various procurement resources such as category managers and buyers and defining the procurement priorities, managing relationships with and performance of global contract manufacturers on ongoing basis, deploying statement-of-work agreements, executing end-to-end material/supplier strategies including new build and spares production, identifying and mitigating program risks and regularly reporting out on program status.
Champion the sourcing and localization of tier 2 sub-assembly suppliers and the identification of synergies with the preferred supply base or its contract manufacturers.
About you
As Procurement Manager Infusion Systems you are required to have effective influencing and communication skills in a highly matrixed and multi-cultural organization as well as advanced project management skills, dealing with ambiguity and complexity while remaining adaptable to new objectives.
Excellent analytical and problem solving skills
Multiple years of professional experience with contract manufacturing and / or in strategic sourcing in a manufacturing environment and have a solid understanding of related spend categories such as electro-mechanical components, electronics, plastic injection moulding and precision machining.
If you have the above skills & experience, please contact catriona.duggan@cpl.ie / Tele: 087 2419644
#LI-CD1