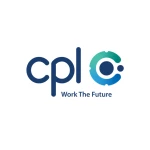 On behalf of our Pharmaceutical distribution company in Shannon, Co Clare. We are currently sourcing a Production Manager to join their Team.
You will be responsible for a team of 10 people including Technical/Facilities
Job Responsibilities:
Ø Ensuring strict weekly production targets are achieved across all shifts.
Ø Working to strict deadlines.
Ø Management of all team members across all shifts.
Ø Motivation and monitoring of all production personnel.
Ø Conducting performance appraisals and recruitment of new production staff.
Ø Compliance with ISO 13485-2016
Ø Downtime, prevention and trend analysis.
Ø Conducting weekly production meetings
Ø The preparation of high-speed automated packaging lines
Ø Co-ordination of Manual packaging activities
Ø The completion of Batch records and checking of kits.
Ø Start of batch checks and necessary approvals
Ø Process Validation
Ø Job costing and variance reporting.
Ø Preparation of a monthly production report and communication of same.
Ø Release of product from production
Ø Participation in production risk assessments
Ø Support problem solving
Ø Internal audits -
Ø Planning of resources and capacity.
Ø Performance of pre-production trials
Ø Working very closely with the Operations team.
Ø Planning and implementation of preventative maintenance
Ø Ensuring implementation of plant service level agreements (SLA)
Ø Validation of any new process / equipment
Qualifications:
▪ 3rd level qualification in a Manufacturing. Technology or a Quality background or equivalent. 5 Years work related experience in a senior role in a medical devise, pharmaceutical company or equivalent.
▪ Excellent communication and interpersonal skills with the ability to convey information and ideas in a variety of media, tactful, confident at all levels, internal and external.
▪ A proven track record in leadership, including the ability to coach, assess, evaluate, develop, motivate and empower others.
▪ Passion for data, analysis, trends, reporting. Ability to read and interpret documents. Ability to write clearly and informatively. Technical documentation, routine reports, correspondence, procedures and workflows. Present numerical data effectively.
▪ Demonstrate aptitude for process improvement.
▪ Excellent IT Skills – SAP would be a distinct advantage.
If you have the above skills & experience, please contact catriona.duggan@cpl.ie Telephone: 087 2419644
#LI-CD1