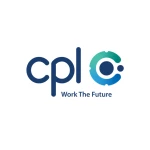 QA Validation Specialist
On behalf of our Pharmaceutical Client in Cashel, Co Tipperary, we are currently sourcing for a QA Validation Specialist with at least 5 years' experience in the Pharmaceutical industry to join their team.
QA Validation Specialist will manage and execute the Cleaning Validation / Verification Program for Site. Oversight of Qualification of Equipment / Computerised Systems / Facilities and Utilities to ensure compliance with regulatory requirements, company policy and procedures.
Essential Duties and Responsibilities include,
Management and Execution of the Cleaning Validation / Verification program for Process Equipment to ensure no cross contamination on shared equipment.
Co-ordinate with Product development to obtain information related to any new product e.g., Equipment required for manufacture, Batch Size, Potency (recommended Daily Dose), Cleanability/ Solubility, Recommended Cleaning Solution, Toxicity (PDE).
Preparation of Product Matrix and calculation of MACO (Maximum Allowable Carry-over) for different Inhalation Products.
Execution of Studies / risk assessment to identify worst case locations for swabbing.
Co-ordinate with Engineering for Equipment Matrix and calculation of Product Contact Surface Area for shared equipment
Preparation of Cleaning Validation Plans and cleaning verification protocols.
Oversight of Development of Cleaning Steps for Process Equipment
Establishment of ongoing cleaning programs and improvements e.g. campaign cleaning,
Review of Qualification / Re-Qualification and Validation activity of Equipment / System / Facility and Plant utilities as QA Validation.
Generates and executes project validation plans and validation master plans.
Participates in any investigations that may impact the qualified state of equipment, systems, facilities, or utilities.
Education & Experience:
Scientist with minimum 5-year experience in QA Validation, including Cleaning Validation in the Pharmaceutical Industry
Benefits Include:
Healthcare for Employee & Family
Bonus
Pension 5%-5% contribution by Employer
23 days holidays
Flextime
If this job sounds ideal to you can Apply please click the Apply Now link.
If you would like to enquire in complete confidence contact Darren Brown on 087 405 3774 or email your details to darren.brown@cpl.ie
#LI-DB4