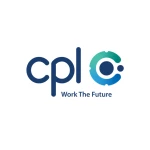 QC Materials Analyst
On behalf of our Clinical Stage Gene Therapy Client based in Shannon, we are currently sourcing a QC Materials Analyst to join their team. The ideal candidate will be required to manage incoming materials and support Good Manufacturing Practice (GMP) compliant activities for the QC release of products and incoming materials.
Job Description
Perform inspection of incoming materials, following SOPs and GMP practices to ensure seamless supply of material to support aseptic manufacture of ATMP product.
Monitor the material inspection programme ensuring materials are suitable for the manufacture of gene therapy products to the required standards.
Physical inspection of raw materials. Ensure the warehouse storage environment is acceptable for the materials being inspected (Can be multiple warehouse locations).
Coordinate incoming material testing where required.
Maintain all incoming material documentation meets GMP requirements.
Ensure adequate control of the material status for release or Reject.
Comply with MeiraGTx procedures including Health and safety and GMP.
To ensure all equipment used is calibrated/maintained and in line with SOP's.
Identify and report procedural problems and deviations.
Participate in the planning of duties to ensure the facility is acceptable and customers receive products on time and in full.
Any other duties/projects within the skills and ability of the post holder.
Identify and support method/technology improvement activities and facilitate implementation into the microbiology department.
Responsible for ensuring that own work complies with GMP, Data Integrity and Good Documentation Practice (GDP) and is undertaken in accordance with applicable procedures.
Responsible for ensuring that own training is undertaken in a timely and GMP compliant manner before the task is undertaken.
Responsible for ensuring that any GMP documentation assigned to me e.g. (but not limited to) Issues, CAPAs, Change Controls, BMRs & audit/inspection actions is closed timely and in a RFT state.
Key Job Competencies
Experience of working within a GMP manufacturing environment.
Quality Management - looks for ways to improve and promote quality; demonstrates accuracy and thoroughness.
A High Level of attention to detail.
Compliance with GM
Job Background
Minimum 1 year experience working in a GxP environment.
Experience in quality documentation.
Proficiency in Microsoft Office software (Word, Excel and PowerPoint) prefer
If this job sounds ideal to you can Apply please click the Apply Now link.
If you would like to enquire in complete confidence contact catriona.duggan@cpl.ie Tele: 087 2419644
#LI-CD1