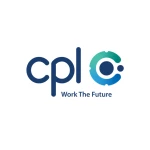 Quality Process Engineer
On behalf of our Manufacturing Client based in Shannon, Co Clare. I am looking for a Quality Process Engineer to join their team.
THE POSITION
Reporting to the Operations Manager, the Quality Process Engineer will drive the Company Quality Management System and provide ongoing support to the manufacturing and quality teams in an effort to maximise production quality performance, including identifying root cause, implementing corrective/preventive actions on all quality issues in production and reported by the customers. The scope of role will also include driving improvements in the quality systems, equipment and processes in the plant.
THE RESPONSIBILITIES
Review, update and maintain existing quality management processes and procedures
Ensure quality standards are adhered to, and all production processes are carried out according to procedures
Maintain detailed and accurate quality records, data analysis and documentation
Raise quality profile and operating standards within the business
Meet quality KPI's on a timely basis
Investigate, communicate and ensure resolution of quality related issues
Ensure customers receive highest level of service, in a timely manner
Strengthen customer relationships, through driving the highest product quality standards
Where necessary, escalate quality issues to management
Ensure all staff are fully aware and trained in the relevant test equipment, quality systems, policies and procedures
Provide technical guidance and support to quality inspectors, management and production staff
Ensure quality inspection instruments are accurate and regularly calibrated, tested and audited
Ensure change controls are effectively managed in accordance with the ISO requirements when appropriate
Gathers and provides Technical data for technical reviews.
Participates in routine failure investigation and product trouble shooting.
Any other activities required for the efficient operation of the business
Managing the document control system for the plant
EDUCATION & QUALIFICATIONS
The successful candidate will hold a degree in engineering, material science or a technical discipline. Successful relevant experience is essential.
EXPERIENCE
Minimum 3 years' experience working as a Quality Engineer in a manufacturing/engineering environment.
Good technical knowledge of implementing and maintaining quality systems, policies and procedures to ISO9001 standards.
Proficient in industry standard problem solving Tools such as SPC, 8D, 5 whys, etc.
Experience in Metrology and measurement system validation techniques such as Guage R&R, MSA, etc.
Experience in equipment validation
Have a working knowledge of regulatory requirements including ISO 9001 and AS9100 or ISO13485
Possess an understanding of quality tools such as SPC / Process Control, Problem Solving / Root Cause Analysis and other Six Sigma tools.
Proven people & project management skills.
Salary level is a very attractive one if you are the right fit and would depend on experience
To Apply please contact catriona.duggan@cpl.ie / Tele: 087 2419644.
#LI-CD1
Benefits
Permanent Health Insurance