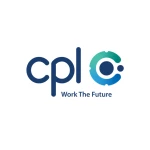 We are currently sourcing a Mechanical Engineer with Design experience to join our Aviation Client in Shannon.
Principal Duties and Responsibilities:
Design Organisation Support Role:
· Using a passport (stage-gate) process in the EASA 145 repair organisation, support Entry-Into-Service (EIS) programs and new product introductions by reverse engineering, troubleshooting production steps and developing tooling, fixtures & specifications.
· Write design verifications, substantiation reports and validation plans, protocols and reports.
· Maintain product and process regulatory compliance and assist in preparing the site for external audits by regulatory agencies e.g. EASA/FAA, IAA, DOA
· Assist with validation techniques and associated regulatory requirements including design verification, design validation and process validation as per EASA, FAA and NAA regulations.
· Write company procedures, protocols and reports. Compile technical files and design dossiers.
· Support the Engineering Manager to ensure design documentation meets the company and regulatory requirements.
· Generate design documentation such as requirements specifications, schematics, DFMEA, verification test procedures and test reports under EASA/FAA & OEM design control practices.
Repair Organisation Support Role:
· Collaborate with other functions to optimise shop processes and drive improvements in cost reduction, productivity, turnaround time and product / process quality using the company's CORE continuous improvement operating system
· Work with external contactors to manage the site's Total Preventive Maintenance (TPM) program. Ensure that critical machines and processes are maintained to the highest standards in compliance with appropriate regulations.
· Support operations by trouble shooting product and process issues in timely manner so that site meets its daily customer commitments.
· Using AutoCAD Inventor and 3D printing software, create innovative tools, fixtures and prototypes.
· Summarize, analyse, and make appropriate recommendations from test results or other process related findings, including analysis of test data, to establish performance standards for newly implemented or modified products/processes.
· Provide Engineering support as directed to the EASA 145 repair organisation.
· Produce regular progress reports on assigned projects. Conduct measurements and analysis, Design of Experiments, create engineering designs, develop plans and keep drawings and specifications on all projects.
Attributes, Qualifications & Experience Required for Position:
· Bachelor of Engineering BEng (Hons) in Mechanical or Aeronautical engineering discipline.
· Preferred candidate will have the following experience:
o Process Engineering; Manufacturing-Repair optimisation.
o Project Engineering; New Product-repair introduction.
o Plant & Equipment Engineering; Optimising production plant and site equipment.
o Tooling / Fixture design.
· Minimum of 5 years relevant experience in engineering in an operations environment, Aerospace environment would be very advantageous but not essential.
If you have the above skills & experience, please contact catriona.duggan@cpl.ie / Tele: 087 2419644
** You need to have the right to work in Ireland for this role **