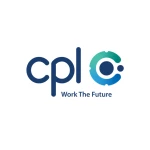 Senior Principle Upstream Bioprocess Scientist - Technical Services/Manufacturing Sciences
The Senior Principle Bioprocess Scientist - TS/MS will be responsible for providing technical support for the introduction of manufacturing processes into the upstream operations/manufacturing environment in Limerick through the startup and into routine manufacturing operations.
The position will provide technical leadership and mentoring to bioprocess scientists and serve as a point of cross functional integration for the online process teams. The successful applicant will have a deep technical expertise in upstream bioprocessing and a strong skillset in data-driven decision-making and problem-solving capabilities. They will also work to continuously improve process performance by implementing new technologies and process improvements. They will maximize the benefits of a Digital Plant to gain in depth knowledge of the process through data analytics and Process Analytical Technology.
Key Responsibilities
Have an in-depth knowledge of the science of upstream cell culture processes and understand molecule-specific control strategy and basis of specifications and critical attributes
Understand purpose and capability of each Unit Operation and the impact of equipment on the process
Serve as a technical leader for the online process support team for process science, operational excellence and compliance
Work as part of a cross-functional team at the interface between quality assurance, operations and engineering to bring deep technical expertise and scientific rigor to the team
Utilize process monitoring tools to make data driven decisions to ensure process consistency and robustness
Understand basic statistical methodologies engage with statisticians to assign specifications, validation acceptance criteria, tech transfer criteria, material sampling criteria, comparability assessments and analysis of batch data for summary reports and product reviews
Develop capability in use of statistical and programming software (e.g. JMP, Python, SIMCA) to apply a broad range of data science and statistical applications, such as, DoE, multivariate analysis, and statistical modelling
Understand integration of process parameter requirements with MES/electronic batch records to ensure all regulatory, compliance and process monitoring needs are captured in manufacturing electronic documentation
Identify process improvements and participate in implementation of Lean Manufacturing initiatives
Generate scientific reports and technical documentation
Understand and ensure compliance with safety, compliance, and regulatory expectations
Contribute to the authorship and review of regulatory submissions and responses to regulatory agencies
Basic Requirements:
PhD or MSc in Biochemistry, Cell Biology, Biotechnology, Microbiology, Analytical Science, Biochemical Engineering, or related discipline with 7-10 years' relevant experience within the biopharmaceutical industry.
Work Environment:
These are 8-hour day roles. As a manufacturing support function, the need for occasional evening or weekend support can arise
If this job sounds ideal to you can Apply please click the Apply Now link.
If you would like to enquire in complete confidence contact Darren Brown on 087 405 3774 or email your details to darren.brown@cpl.ie
#LI-DB4