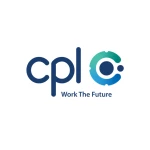 Our client is an established multinational based in Raheen Limerick & as part of their expansion they are urgently looking to hire a Stores Person / Materials Co-ordinator person who has a forklift licence with strong IT administration skills.
Working in a team environment you will be responsible for some of the following tasks:
Managing all aspects of supply chain from Goods Receipts, Goods Issues, Repairs, Returns & Shipping in-order to support of manufacturing operations
Open each box and verify contents, Process paperwork in SAP on computer.
Relocate items for delivery or for storage, typically have over 100 different shipments daily.
Process queries from Finance.
Ordering all chemicals and Gasses for the week.
Unload chemical and Gas trucks as they arrive.
Verify all items and process paperwork on SAP on the Computer.
Unpack all pallets and put stock on shelves.
Manual handling and using the forklift.
Skills / experience:
2-3 years' experience in a Materials Management, Logistics, Stores, Warehouse environment
Ability to work under light supervision
Computer-savvy with a working knowledge of SAP Warehouse Management software.
Outstanding organizational and coordination abilities
Comfortable using MS Office Suite Excel, Outlook, Word etc.
Experience in handling chemicals and hazardous materials would be advantageous
Forklift Certification
Exceptional team player
Flexibility to work shift when required
For further information please email your details to Sarah.kelly@cpl.ie or call 087 9077699 or 061 208649