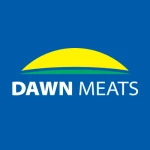 Company: Dawn Meats
Job Title: Qualified Accountant
Location: Hybrid Role - Grannagh, Co. Waterford & WFH
Dawn Meats Group is one of Europe's leading beef and lamb processing companies with locations across Ireland, UK, France and continental Europe employing over 7,000 employees.
We are currently seeking to recruit a Qualified Financial Accountant to work with the Finance & Management team in maximising returns & achieve overall Site & Group objectives/targets. This is an excellent opportunity for a high performing individual to broaden their skills and experience with a growing and dynamic group.
As part of the Site Finance team you will in this varied role gain a wide range of finance, operations and business experience. You will assist with the financial accounting process, management accounting process and assist with the monitoring and implementation of accounting controls.
Responsibilities
Report into a team that looks after the financial requirements and associated processes and demonstrate accounting & business knowledge, analytical skills and excellent attention to detail.
Prepare weekly & monthly management accounts and analysis to strict timelines and group standard.
Prepare financial statements and year-end audit files. Accountable to deliver accurate and timely financial information from the point of transaction through to financial close and periodic reporting (monthly, quarterly and annually).
Deliver to agreed deadlines on a period, quarterly and annual basis.
Give support in all accounting processes, through effective, efficient and regulatory compliance with finance processes in line with group policy.
Demonstrate a detailed understanding of the Group's & Site's business environment, its structure, controls, processes & information systems.
Demonstrate a detailed understanding of the Group's & Site's Policies & Procedures.
To work as part of the Finance Team and work within the framework of the Finance Team to ensure that the team delivers a comprehensive and professional service to all stakeholders.
To assist with team technical, role & cross training requirements.
Support development of clearly defined, achievable team and individual goals.
To assist with the routine activities of the Finance Team in a manner that complies with the relevant statutory and company requirements, such as, but not limited to, cattle payments, wages, shipping, receipt & payment paperwork.
Assist with the monitoring and development of financial control routines, which are in place to protect the integrity of the financial statements and the assets of the business.
To assist with the annual budget process.
Make best use of the Group's current IT systems to make the control & reporting process as efficient as possible. Continually contribute to the improvement of Group Reporting systems & information.
To resolve debtor/ creditor queries which may affect cash flow.
Ad Hoc accounting and administration work as required.
Perform ad hoc and special projects assignments, if required.
To contribute to generic functions such as H&S, HR, Utilities, Maintenance, IT.
Participate constructively in internal meetings.
Qualifications
Qualified accountant (ACA, ACCA, CPA or CIMA)

Good interpersonal relationships, ability to build good team and cross functional relationships so that all information, both written and verbal, is clearly communicated to the relevant stakeholders.

Attention to detail to ensure completeness and accuracy of information.

Technically competent with the ability to interpret the implications of standards to practical situations.

Focus on continuous improvement and implementation of problem solving techniques and standardisation.

Good leadership skills, ability to work within a team and motivate the team towards end goals and objectives.

Strong internal control & system understanding with a problem-solving mentality. Ability to implement good follow up and control in all aspects of the role.

Ability to plan, organise and prioritise tasks as necessary.

Self-motivated and proactive with a focus on detail and bringing structure and logic to problem solving.

Strong Excel skills and general proficiency in IT systems.

Experience of ERP systems & Business Intelligence tools (Qlikview or others) an advantage.