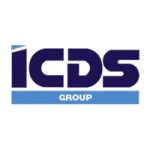 Application Solution Specialist - County Cavan.
Main purpose/mission of the job:
The Application Solution Specialist is an expert in systems development and maintenance. The mission is to ensure that application solutions / systems within the company are designed, built and maintained for optimised business value, cost efficiency and sustainability over time. Close collaboration with relevant business stakeholders, IT colleagues and IT vendors is required in this role.
The Application Solution Specialist may contribute to a variety of tasks and deliveries such as Standards and Policy definition, Requirements gathering, Solution design, System development and configuration, Quality Assurance, Deployment and Continuous application maintenance & operations.
Responsibilities and key tasks:
• Produce technical and functional roadmaps related to current technology stack
• Analyse & evaluate new technologies, prepare business cases where relevant
• Propose technical frameworks and define/anchor standards, policies & guidelines
• Perform QA of work performed and secure adherence to agreed standards
• Facilitate business requirements gathering and propose solutions
• Produce solution design & specifications & functional requirements
• Execute development/configuration, test, deploy and operations
• Ensure adherence to Group IT compliance & security requirements
• Perform incident, problem and change management activities, propose improvements, optimise and safeguard solutions; and ensure life cycle management of the applications
•Maintain routines and documentation
Interested applicants should have:
Academic degree in software engineering or equivalent
At least 3-5 years' experience in IT/System delivery, preferably within the FMGC industry, and ideally in a company with an international presence.
IT skills:
Common programming languages & tools (i.e. Python, Java, C#, C++)
Microsoft development technology frameworks (i.e. .Net, VS, SQL)
Web development technologies (i.e. JavaScript, HTML)
Cloud technologies (i.e. Azure, AWS)
ITIL/PM3 or equivalent