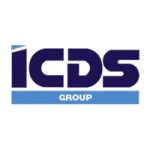 Assistant Factory Supervisor - Jamestown, Leitrim
Reporting to the site Production Manager this role will be as a Assistant Factory Supervisor in a busy Food packaging facility in Jamestown, Leitrim.
This position is ideal for a recent Graduate of a Food/FMCG based course and/or a person coming into the Food sector to grow their own career in Factory/Production management.
You will join this role as a trainee Supervisor, with guided responsibilities for; for supervision of the Leg Line, Intake, Back Line, Box Room, Service, Packing and further.
Main Responsibilities
Learn and assist the management and supervision of Departments & Areas. This may include overtime & weekend work where necessary.
Facilitate for Continuous Improvement/ Lean in your Depts./Areas
Identifying improvement opportunities/wastes in your area and deliver improvement using the lean tools i.e. A3's, JDI's, Countermeasures
Assist on the leading and Planning PIT Communication Meetings
Carrying out Gemba walks
Develop a culture of continuous improvement within your team.
Maintain quality standards as set out by the Company in relation to HACCP to various requirements (BRC, Bord Bia, etc.)
Achieve yields and specification as per Company and customer requirements and fill in the daily and weekly reports as required.
Implement cost controls in relation to

Absenteeism
Manning Levels
Uptime
Overtime and pay controls.
Be responsible for the Health & Safety of all employees under your team guidance as per the latest RRMS including Management of staff including;
Induction, Training, Probation, Manning, Time Keeping, Attendance Management, Grievance/Disciplinary Issues in conjunction with HR
Training and Development of staff
Ensure that you are familiar with SOP's as detailed by the Quality/H&S Departments
Ensure that all operators under your control are appropriately trained.
Key areas of responsibility
Production
Continuous Improvement/Lean
Quality
Yield
Specification
Hygiene as set out in the HACCP system.
Management of staff attendance with HR
Corrective action from Customer complaints
Training and Development of staff
Safety, Health and Welfare of staff