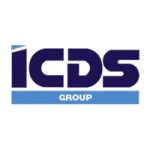 Automation Engineer - County Kerry.
In this role you will be responsible for the design and implementation of automation systems. This will involve the integration of control systems with third-party equipment, with instrumentation and with operating systems.
Key Elements of the Role:
Analysis of customer requirements to identify project automation requirements.
Distinguish between project specific or new requirements and standard requirements (solution requiring development work and solutions available and tested on previous projects).
Manage automation requirements and ensure all requirements are fulfilled.
Maintain / update project schedule to ensure the project is delivered on time.
Document automation functions and present to customers.
Design the automation support systems e.g. fibre and copper network infrastructure, PLC bus systems (Profinet, CANbus, Modbus, Interbus).
Manage the integration of automation sub-systems and solutions, to ensure overall automation function is delivered.
Ensure electrical design engineers are aware of electrical requirements, where necessary prepare electrical interface drawings.
Ensure software developers are aware of the software integration requirements, where necessary document interface protocols and build software interface modules.
Ensure software developers are aware of monitoring requirements for automation systems, where necessary document requirements and verify implementation.
Ensure commissioning engineers are aware of automation functions and provide any necessary support and documentation required during the commissioning process.
Liaise with production and installation departments to ensure assembly and testing of automation systems are carried out to the necessary standards.
Liaise with the service department to support the training of personnel on new systems and provide support to resolve customer complaints.
Where new development is required, participate in selection and testing of suitable sub-systems and new technologies.
Where necessary prepare and execute on-site tests at selected customer sites.
Create BOM's for automation equipment.

Qualifications and experience requirements:
Minimum Level 7 degree in any of the following disciplines: Automation / Electrical / Electronic / Mechatronic Engineering, or similar.
Strong communication and reporting skills (verbal and written)
Programming knowledge and experience of Safety and Non-safety PLC systems using Codesys.
SCADA systems development knowledge.
Risk analysis and safety compliance related to the PLC control and understanding of Performance Levels (PLr / SIL).
Familiarity with Zuken E3 or similar drawing package.
Ability to analyse problems and derive solutions.
Ability to manage project requirements and schedules.
Project management experience an advantage.
Experience with ABB PLC's an advantage.

Willingness to travel internationally as required.


Person Profile:
The ideal candidate will be qualified in a relevant engineering discipline and have excellent knowledge of automation systems. You should be highly motivated, dependable, and thorough, and be able to manage multiple tasks simultaneously. You should be able to adapt to new technologies or techniques easily. You should possess excellent planning, scheduling and organisational skills and be able to manage and deliver projects to challenging deadlines. You must have excellent communication skills, with a proven ability to build, manage and maintain relationships at all levels.