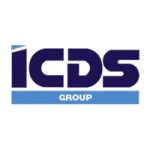 Automation Manager - County Mayo.
In this role you will have total responsibility for the entire installed base of control and electrical systems at the plant that integrates the manufacturing equipment with production and warehouse management systems (SAP, Open batch, WMS). Key responsibility is to ensure maximum equipment availability to meet production schedules, ensuring that all data systems are being updated to ensure accurate financial, planning, quality control and compliance.
KEY DUTIES/RESPONSIBILITIES
• To performance manage the day-to-day automation team performance, ensuring on time response and resolutions for all aspects of work.
• To performance manage day to day automation equipment availability and manage the challenges, typically over one hundred automation interventions per week, with typically ten short term corrective action plans per week.
• To own and execute a long-term rolling obsolescence systems replacement plan (every year until EOL)
• To deliver on local yearly and longer-term projects (OEE, System replication, new line integration)
• To deliver on project initiatives for cross-site standardisation.
Interested applicants should have:
• Degree Qualified in either Electrical or Chemical Engineering or similar.
• Demonstrated capability to lead and manage high calibre technical professionals.
• Commercially aware of both business and operational dynamics.
• Significant experience of advanced technical engineering in a high volume, automated manufacturing environment.
• Demonstrated experience in the use of PLC systems, C#, SAP, Scada.
• Experience in development of metrics & reports.
• Expert on control systems and application software required.
• Self-driven, adaptable, and proactive.
• Effective communication skills and interpersonal skills
• Excellent analytical skills to determine key insights, observations, and recommendations.
• Problem solving skills.