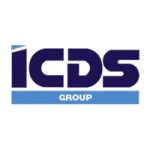 Automation Technician - Co. Galway.
We are currently seeking an Automation Technician to join our client firm in Galway. This role is within the Medical Device Manufacturing sector.
We are seeking a candidate to join on a permanent basis. You will be reporting in to the Senior Automation Engineer.
We are seeking a person with strong electrical & mechanical skills. This is an essential requirement.
Job description:
You will be responsible for completing all electrical & mechanical assembly work. This will be conducted on in-house custom made machines for specific Medical Device purposes and you will also be expected to be able to upgrade and retrofit existing equipment.
You will be responsible for maintaining and repairing of manufacturing equipment.
Completion of electrical wiring of the electrical & control systems on the equipment in accordance with the design schematics.
Complete the assembly of mechanical systems including pneumatics in accordance with design schematics.
Complete electrical wiring of electrical/control systems on equipment in accordance with design schematics.
Perform corrective & preventative maintenance, completing all the associated paperwork as required to ensure records are up to date.
Follow systematic root cause problem solving and troubleshooting to resolve equipment issues.
Implement corrective measures to machine issues and propose preventative measures to prevent re-occurrence.
Assist with the commissioning of new equipment / projects.
Order and maintain appropriate stock of spare parts.
Complete assigned continuous improvement projects and train others as required.
Flexibility to travel to support new equipment.
Ability to explain an issue and communicate the path forward toward resolution.
Ability to work as part of a core team. Actively promote and participate in a cross-functional teamwork environment.
Equipment adjustment and technical/process resource for production and/or process development staff.
Fully comply with all elements of GMI environment Health & Safety Management System.
Adhoc duties as required.
Experience sought:
Automation background with 2+years experience within Electrical and Mechanical Instrumentation is preferable.
A Level 6 qualification (or equivalent trades) within Electrical Engineering, Mechanical, Controls & Automation, Electronics or Mechatronics.
Experience within Electrical Panel wiring is desirable.
Experience in Mechanical/High volume automation/Robotics is desirable.
Experience within a Medical Device Manufacturing Environment is desirable.
Experience in Pneumatics, Electronics, Programmable controllers, Vision Systems and Workshop machining is also desirable.
Strong problem solving skills in a Mechanical sense is essential.


For all interested parties, please apply via the link or for additional queries please email david.taylor@icds.ie