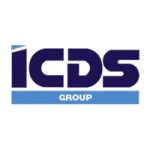 Commissioning Engineer - County Kerry.
In this role you will be responsible for all aspects associated with the commissioning of products manufactured by the company. The products manufactured have high capital value and include electrical equipment, PLC's, controller drives and IT technology. This challenging role will require a self-motivated individual with knowledge and ability across the full spectrum of electrical and electronic engineering disciplines.
Selected candidates can expect an attractive remuneration package commensurate with experience. This role will require regular travel overseas, typically 70% travel, with on-site durations anywhere from 4 weeks to 12 weeks in one block. This role will suit candidates that can "pick up and go" with very little notice.
Key responsibilities include:
• Acting as company representative when on site as a member or lead of the site/commissioning team.
• Liaise with design, production, service and installation departments
• Commissioning both in-house and after installation on site
• Commissioning, testing and handover of the equipment.
• Testing and completion of handover documentation and formalities on project completion
• Preparation and delivery of technical reports on project/job completion
Commissioning work to include:
• Start-up, verification and optimisation of hardware systems
• Calibration of Variable Speed Inverter drives up to 1 Mw
• Testing, verification and revision of PLC software systems.
• Training of customer personnel both on-site and in-house.
• Handover and performance testing of completed machines
• Verification of machine reliability and performance.
Interested applicants should have:
• Degree / Diploma in an Electrical/Electronic discipline or similar, and a minimum of 3 years' relevant experience in start-up and commissioning of large industrial systems.
• Proven technical skills with hands-on experience working with industrial automation and drive systems.