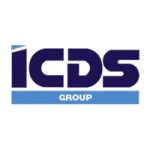 Cost Accountant - County Westmeath.
Job Summary:
This role is to support the Financial Controller and Senior Management team in making operational decisions based on accurate cost and margin information. The successful candidate will be a key member of the plant finance team, owning/advising on all product cost and inventory related matters with responsibility for reporting monthly results. The candidate will be a key contributor to decision making and control through effective processes, metrics, and analysis.
Principal Accountabilities:
• Work to analyse and improve processes on internal databases and systems
• Analyse and streamline expenditure with a view to implementing cost saving opportunities
• Work to compile month end reports and ensure all month end procedures are completed on time
• Support the compilation and analysis of monthly operational KPI data
• Operate and maintain accurate inventory accounting and control systems, including cycle counts and month-end reconciliations.
• Provide accurate and informative product cost and margin information to management, including control of new product programs.
• Operate costing system, maintaining complete information to ensure labour and overhead is correctly absorbed.
• Provide analysis and support to production to help drive improved performance and efficiency.
• Lead the collation of annual budget and quarterly rolling forecasts.
• Assist with internal and external auditing
• Ensure process documentation is clear and up to date.
Skills and Experience requirements:
• At least 2 years' experience as a Cost Accountant
• Professional accounting qualification
• Highly organised with the ability to work to strict deadlines
• Previous budgeting, forecasting and financial modelling experience
• Excellent communicator and collaborator with proven problem-solving skills