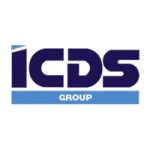 Demand Planning Analyst - County Mayo.
This role helps to enable supply chain stakeholders to make planning decisions thanks to clear understanding of the demand - ensuring information is accurate, visible in real time, understood & aligned across the system. This exciting role involves utilising in-depth demand analytics and tools expertise to continuously improve the quality and accuracy of collaborative demand plans, while ensuring an integrated and robust demand planning process is in place.
Use E2E data in demand analytics to drive system consensus on demand.
Ensure system data consistency to build trust for material teams, finance & procurement.
Accelerate data visibility across Supply Chain teams & external partners, leveraging advanced reporting solutions and streamlining communication channels.
Facilitate consensus on demand plans over the short, medium & long term – leveraging next generation process.
Continuously reassess process improvement & automation opportunities to drive efficiencies.

Education, Experience & Skill Requirements:
• Bachelor's degree in Data Intelligence, Business, Finance or Supply Chain Management.
• 5+ years' experience in Data analytics, Planning / materials management, or Budget areas.
• Analytical reasoning, logical thinking
• Experience with digital tools – ERP, Business Intelligence & Reporting (Power BI), Data transformation (e.g. Power Automate)
• Business analytics – if possible, in a supply chain environment
• Data architecture
• Sales & Operations planning
• Lifelong learning aspiration, growth mindset