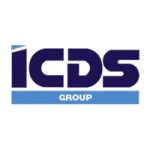 Design Engineer - County Kerry.
Key elements of this role:
Establishment and layout of design solutions.
Preparation of detailed production drawings and their associated material lists.
Preparation of design calculations and technical reports to support designs
Liaise with personnel within and outside the design department in ensuring that designs produced are current, incorporate all updated solutions and conform to customer specifications and required codes & standards.
Liaise with production staff to ensure designs conform with present/future production processes
Liaise with various sub suppliers/sub-contractors to ensure that items and services provided are in accordance with the expectations and requirements of the company.
Visit sites from time to time as requested by management to improve the knowledge and understanding of company's products, and manage and supervise the installation and commissioning of products and services provided.
Participate in customer review meetings
Where necessary, solve design related manufacturing or site erection/commissioning issues. Present for decision making with fully detailed technical and costed evaluation, new or modified solutions and proposals.
Contribute to the continuous development of designs and design processes.
Research & development of new materials, technologies, systems and manufacturing processes.
Evaluate the efficiency and compares costs of new designs



Interested applicants should have:
Third level qualification in a relevant engineering discipline (Design, Structural, Civil, Mechanical, Level 8 minimum).
Experience in use of 3D CAD such as CREO / AutoCAD / Solid works is essential.
Broad knowledge of production operations, steel fabrication and materials is an advantage.
Proficient IT skills, with a good knowledge of MS Office applications.