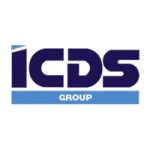 Finance Manager - County Westmeath.
In this role you will lead and co-ordinate financial reporting, budgeting and business engagement on financial matters. The role will involve responsibility & authority for all financial matters, supporting the Financial Controller to drive overall company performance.
Principal Accountabilities:
• Support budgeting and forecasting activities and play a role in assisting the expansion of the company
• Manage monthly reconciliation of company accounts and all balance sheet accounts
• Carry out daily operations, including compliance with financial regulations and all policies and procedures
• Analyse all operations and customer profitability ratios to recommend appropriate pricing and contracts
• Monitor adherence to tooling and project budgets.
• Design and maintain all standard cost of all plant products.
• Oversee weekly cash flow forecast and monitoring of bank accounts
• Co-ordinate and deliver regular monthly financial reporting, including providing meaningful variance analysis to budget and prior year.
• Reconciliation of physical inventory and maintenance of accurate transactions to support monthly and yearly inventory audits.
• Ensure that finance and business partnering relationships are maintained and enhanced.
• Reporting on weekly and monthly financial and operational KPI's.
• Preparation of capital investment proposals.
• Monthly presentation to Managing Director & Financial Controller.
• Preparation of annual budget.
• Day-to-day management of the Finance team
• Contributing to the review of accounts processes to drive system optimisation and process improvement including the automation of processes and procedures
Interested applicants should have the following skills and experience:
• Qualified Accountant (ACA/ACCA/CIMA/CPA).
• At least 3-5 years' experience in a similar role
• Experience of co-ordinating budget activities with multiple stakeholders.
• Experience engaging with senior executives and business stakeholders.
• Cash flow management experience
• Strong communication and relationship-building skills.
• Proficient using Microsoft Office Applications.