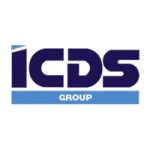 Graduate Electrical Engineer - County Cavan.

Working alongside experienced Engineers on internationally collaborative engineering projects
improving plant efficiency, reducing cO2 and driving energy reduction overall.
You will drive Continuous Improvement activities using appropriate Lean Manufacturing and Quality Tools while contributing practically on a daily basis and strategically to the long-term plan.
Interested applicants should hold at least a 2:1 BEng degree in Electrical Engineering or equivalent and be motivated with a desire to learn.
Excellent salary and benefits package which includes pension and life cover, PRP scheme and
maximum skills attainment with accredited professional qualifications is available to the successful
candidate.