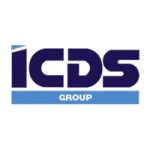 Head of Engineering - County Cavan.
In this role you will be responsible for all engineering operations. You will ensure that the engineering function runs smoothly on time, within budget, adhering to quality standards, in full regulatory compliance. You will drive safety, quality, delivery, productivity, compliance and regulatory requirements and cost improvements that will add value to the site. Effective Project management is an essential part of this role.

You should be a trusted, decisive, high performing, customer-focused, quality managing, cost-conscious and employee-empowering leader. You will balance taking control on occasions that need such an approach, but often you will lead through your team to give them the confidence to make decisions within parameters that are relevant to their role, their skillset, their experience and their potential while always remaining fully accountable for your function.

As Head of Engineering, you will carefully balance the need to motivate your team with the need to implement senior management decisions and initiatives. You will stay abreast of leading and cutting-edge technologies and industry best practices.

You will work closely and collaboratively with the Production and Quality functions and other support functions across the business to ensure the production element of the supply chain is always optimised You will also be responsible and fully accountable for all day to day, week to week engineering KPI, targets and plans.
Performance:
Drive Lean /Continuous Improvement /Optimisation initiatives - using lean tools including A3 problem solving.
Setting and ensuring timely completion of engineering schedules.
Developing and leading out the Engineering strategy along with the Production and site leadership team.
Achieve agreed engineering measures, minimising downtime and targets.
Ensure facilities are always fit for purpose.
Forward planning with Production to ensure the timely completion of preventative maintenance schedules.
Ensure spare parts are ordered and available when needed.
Achieving engineering operational excellence objectives.
input and contribute constructively to the Group Technical Director, from a safety and wellbeing compliance perspective and all process, product and people flow on all capital investment related items and engage collaboratively cross-functionally, on a smooth handover, of new processes into production.
Ensure committed savings are achieved in a timely manner and any obstacles in doing so escalated.
Support the Head of Technical on Group initiatives and ensure there are best practice methodologies in place and alignment.
Quality:
With the Quality team, jointly lead the delivery of a real GMP culture in production.
Ensure timely follow up on associated audits.
Ensure the quality of assets is maintained above required levels.
Ensure that agreed internal and external customer satisfaction targets are met.
Cost:
Acceptance and handover of all capital investment projects, and delivery of all savings associated with materials, labour, yield and productivity.
Maximise company EBIT within your direct control
Set and ensure that cost savings are achieved
Optimise labour within the team
Jointly, with Group, build and deliver on Capex projects
Compliance:
Ensure Business systems are utilised such as HRIS, ITS and others.
Surpass minimum quality standards and measures
Run Department to achieve environmental targets
Run Department to achieve health and safety targets
Comply with relevant HR policies and procedures
Comply with company reporting needs
Proactively identify and correct risks
People & Culture:
Lead your team and behave in a manner that supports and demonstrates company values
Openness: open-minded and enquiring
Challenge: continuously challenging the 'status quo' in a drive for continuous improvement
Sense of Urgency: proactively seeking and delivering on the change needed – being a visible 'catalyst' of change
Lead and Set the standards of what is & what is not acceptable across all aspects of the business.
A proactive communicator (2-way) across all functions & levels within the business
Engage proactively with peers to share and get best practice on processing related matters.
Work collaboratively and support other function heads to achieve overall company goals & objectives.
Provide timely, informal and formal feedback to all staff.
Resolve conflicts informally where possible before escalating
Manage staff absences in line with company policies.
Ensure that accidents are managed in line with company policies.
Create and manage developmental plans for direct reports.

Experience requirements for this role:
At least 5 – 6' years middle to senior level experience, of which at least three will have been at senior management level
At least 5 years' experience in the Live Food Operations sector
Ideally a degree or higher in relevant 3rd level engineering discipline