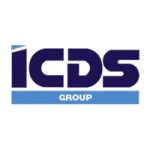 Health and Safety Graduate - Co. Cavan
We are currently seeking Health & Safety Graduates to join our client firm in Co. Cavan. These positions are in a busy, high volume manufacturing company within the Construction/Building Industry and represent a strong entrance point into the Health & Safety field.
You will be working across various sites and therefore a range of working environments.
This is a structured Graduate Programme giving an extensive insight into all Health & Safety activities across the company. Including across the following:
Assisting in the development and implementation of Corporate SMS which is in accordance with the requirements of ISO9001:2015, ISO 14001:2015 & ISO 45001:2018. To establish and document procedures and related documentation.
Investigate and record accidents/incidents and to regularly update the Group Accident/Incident Database as and when required.
Review, update create and implement the new and revised Health & Safety programmes and policies within the company.
Ensure company processes and site processes are compliant with current legislation.
Monitor Contractors & Sub-Contractors Health & Safety Documents to assist with the Group PSDS & PSCS duties to include Site Inspections and Site Reports.
Compilation of Reports and Audits for Internal, Corporate and Regulatory Distribution.
Carry out Hazard Identification, Risk Assessments and further related matters in Consultation with Employees & Supervisors.
Assist with the creation, documentation and updating & implementing of safe working procedures.
Assist the delivery of site-specific induction to new employees and contractors.
What we require from you:
Third level qualification in a relevant Health & Safety/Envrionmental Discipline.
NEBOSH Certificate or equivalent.
Previous experience (desirable)
This role will come with a competitive Graduate salary and further benefits. More information is available via application or further queries to david.taylor@icds.ie