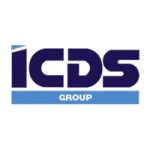 Health and Safety Officer - County Westmeath.
Principal Accountabilities of this role:
• Monitor work processes and procedures to identify unsafe practices or breach of safety regulations
• Build a safety management programme which meets the requirement and achieves certification of ISO45001.
• Conduct equipment inspections to ensure they are correctly installed and operational
• Facilitate and schedule repairs of unsafe or damaged equipment
• Organize safety training to educate company staff & contractors on necessary safety principles
• Develop and implement safety procedures and policies for production operations
• Carry out investigations to identify the root cause of an incident or other unsafe conditions on a work site
• Oversee the placement and set up of safety equipment such as PPE, firefighting equipment, safety signage and any other relevant equipment to warn & mitigate all potential hazards
• Prepare and present to company management periodic reports of safety operations
• Collaborate with regulatory agencies and investigators to fully investigate cases of workplace incidents/accidents
• Conduct risk assessments to identify risk of operational hazard for all work areas on site
• Ensure all company operational processes comply with the relevant H&S legislation and that an up-to-date legislation management plan is in place.
• Keep abreast with relevant occupational safety and health information.
• Deliver to all stakeholders general advice and direction on all aspects of health and safety.
• Deliver induction training for all new employees & external contractors in Health & Safety, COVID-19 and Manual Handling
• Effectively communicate and update all personnel on relevant topics relating to H&S
• Promote the company's objectives for a safe and incident-free workplace
• Conduct routine site audits and inspections, and report results to senior management.
• Continually communicate with senior management
Skills and Experience Required:
• Ideally a Bachelor's degree in Occupational Health & safety, engineering, safety management, or in a related discipline. Certification from a recognised occupational health and safety body
• Ability to develop safe operational strategies and solutions to minimise workplace incidence
• Minimum 2 years' Health & Safety experience.
• Manufacturing experience desirable.