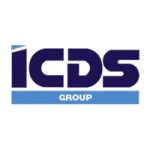 HR Manager - County Westmeath.
In this role you will be responsible for designing HR strategies to match the business strategy; managing HR, recruitment and training procedures as well as all people functions.
Principal Accountabilities:
• Lead and manage the Human Resource function
• Manage and direct the HR Team and acting as advisor to Senior Management on all people related topics and HR related issues
• Oversee sourcing of talent and the complete life cycle of the recruitment process
• Manage operational IR/ER issues that arise e.g. discipline & grievance handling, capability and performance issues, and provide relevant advice and support to both managers and staff as required
• Lead and embed a performance driven culture underpinned by appropriate performance management
• Keep up to date with "best practice" in Human Resources Management and introduce innovations as appropriate
• Working with Senior Management to implement strategic HR policies to achieve company goals
• Other duties as required in line with changing business needs.

Skills and Experience sought:
• Strong knowledge and experience of employment law and employee relations
• Excellent communicator, negotiator, and interpersonal skills
• Very strong IT skills including MS packages
• A self-starter who is well motivated and has the ability to work on own initiative
• A problem solver and decision maker
• At least 4-5 years' experience in HR, with a minimum of 3 years' experience at management level, ideally in a manufacturing environment
• Third level qualification in HR or relevant demonstratable experience