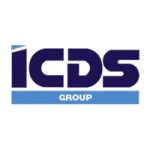 IT Administrator - County Westmeath.

The primary role of for this position as IT Administrator is to oversee and maintain all aspects of the company's computer infrastructure. This includes maintaining networks, servers, security programs and systems. The IT Administrator will manage the upgrade and installation of new hardware and software, perform troubleshooting to address any problems with computer systems, and assess viruses and potential threats to the company's network. The IT Administrator will also monitor the use of email, create and change passwords, make suggestions for improvements to computer systems, back up data and perform data recovery if needed.
Principal Accountabilities:
• Support users with day to day IT issues
• Assisting IT Manager with infrastructure upgrade projects
• Maintain Information Systems and Networks
• Upgrade and install new hardware and software
• Office 365 Administration
• Manage Backups and Network Security
• Implementing and reviewing Security Protocols and Procedures to prevent potential threats
• Reviewing User access and performing access control
• Documenting Processes and Procedures
• Reviewing current IT Infrastructure and assisting with/ suggesting improvements

Skills and Experience sought for this role:
• Microsoft MCSA
• CompTIA A+
• CompTIA Network+
• Experience with Virtual Environments is essential
• Experience with Sonicwall Administration is essential
• Experience managing VLANs and managed Networks is essential
• Experience with Phone systems is preferred
• Power Platform experience is preferred
• Over 5 years' experience in an IT Support or Admin role.