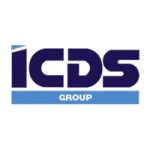 Maintenance Supervisor - County Cork.
This is an exciting opportunity to join the middle management team and to be part of a major growth period within the business, where new equipment and significant investment has been made in the site.
As Maintenance Shift Supervisor you will work along side the Maintenance Manager to develop and manage your shift team, to suit the business needs, whilst leading the Engineering strategy along with the Production and Site Leadership team. This position will allow you the opportunity to keep up to speed with OEM developments and advances in automation and best practices in FMCG processing.
Scope of role:
• To ensure supervision and safe operating procedures for visiting contractors
• To maintain Health & Safety rules and regulations while identifying potential risk or hazards.
• To ensure all PPM schedules are completed and developed using predictive and diagnostic maintenance techniques
• To initiate improvement plans in a pragmatic and proactive manner
• To assist the maintenance department in achieving its budget targets through the efficient use of materials and replacement parts
• Maintain and improve standards of hygiene and housekeeping in all areas of the factory including the engineering office and workshop
• To undertake emergency breakdown repairs in a timely and efficient way on all production equipment and assist across all site engineering issues when required.
• To assist in the installation of new equipment to the site
• Attend and contribute to daily production and engineering meetings
• Issue approve and manage workload to engineering team using CMMS
• Assume responsibility for site activity in the absence of Maintenance Manager
In this role you will:
• Provide technical and behavioural coaching to peers, apprentices, and front-line production colleagues
• Be the technical resource for projects and technical specifications
• Transfer best practice to further the development and performance of the engineering function.
• Demonstrate strong customer relationship management skills & work as part of a team
The shift pattern for this role is 2 days and 2 nights on (05:30-17:30 and 17:30 to 05:30), followed by 4 days off. Weekend work required in line with this shift pattern.