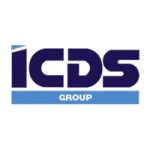 Maintenance Technical Planner - County Tipperary.
In this role you will be responsible for technically planning, scheduling and overseeing all aspects of maintenance activities within the maintenance function.
Interested applicants should have at least a FETAC level 6 or equivalent in either an electrical or a mechanical discipline with a minimum of 4 years' relevant experience.
Any further education in an Engineering related discipline is an advantage, as is a knowledge of food production manufacturing processes (although not essential).
Core Duties will include:
• Troubleshoot maintenance issues within area of responsibility.
• Ensure all statutory inspection requirements are satisfied and scheduled.
• Planning and documenting how work is to be completed.
• Ensure adequate parts for equipment are maintained and stock/parts replacement controls are in place and adhered to.
• Ensure all preventive maintenance activities are completed as scheduled.
• Ensure all work is documented appropriately.
• Attend meetings to ensure maintenance activities are appropriately scheduled.
• Be the technical adviser for area of responsibility and escalate issues appropriately.
• Maintain TPM policy and procedures and minimise downtime without affecting production & quality.
• Monitor calibration requirements of all essential critical devices.
• Liaise with stores regarding essential stock items.
• Work with machine manufactures in determining the correct PM schedule.
• Investigate potential saving products that may be of value to the organisation.