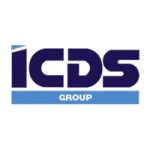 Maintenance Technician - County Westmeath.
In this role you will be responsible for the maintenance, repair and improvement of all equipment and plant machinery in line with production and customer requirements. You will work independently, with minimal supervision, supporting the business objectives to the achieve the highest possible standards. You will also be proactive in driving improvements in maintenance methods and techniques in keeping with known standards of quality, safety, and hygiene. This role works closely with the production team to ensure that daily goals are achieved. This role entails ensuring that the equipment is set optimally and production ready when required.
Principal Accountabilities:
• Developing competence in the maintenance and repair of all mechanical aspects of the plant and ancillary equipment within the plant
• Assembling / dismantling / checking / repairing and modifying mechanical assemblies and equipment, to ensure compliance with the relevant standards
• Attendance at any additional training in other disciplines to further develop and complement a full skillset required for the role.
• Use and maintain workshop tooling in accordance with working specifications and conditions.
• Maintain an accurate time-keeping record relating to work tasks; monitor and record the use of workplace consumables
• Maintenance planning, including logging of scheduled maintenance checks, unscheduled maintenance activities and critical spare part management on the PEMAC system
• Adjusting work procedures to meet department demands as dictated by production schedules and workflow.
• Adhering to company policies and safety regulations and risk assessments
• Recommending improvements to quality of service and efficiency
• Continuously improve department operations
• Conferring with your team leader to co-ordinate activities.
• Ensure the highest standards of quality control are achieved within the department.
• Service and maintaining all equipment in line with manufacturers' guidelines and specifications
• Working within 6S methodology to maintain workplace to the highest possible standard.
• Carry out project work, as deemed necessary.
• Participate in equipment calibrations and validations, as necessary.
• Contribute to shift hand-over and start-of-shift meetings/reports.
• Play a key role in the development of the engineering & manufacturing systems and be responsible for continuous improvement initiatives. Proactively identifying operational improvement opportunities or process related issues including escalation & follow up for effective resolution and implementation.
• Champion safe working practices and safety initiatives within your work area.
• Assist with the training of other Maintenance Personnel as required.
Experience and Skills sought for this role:

• Qualification in mechanical engineering
• Highly practical with diagnostic troubleshooting and problem analysis skills
• An enthusiastic learner, looking for growth and development within the company
• Ability to work as part of a team.
• Ability to read and understand complex engineering drawings.
• Have experience using a variety of hand tools, power tools, electric meters in performing duties
• Experience in mechanical, electrical, pneumatic, and hydraulic troubleshooting and repair highly desirable
• Experience with Computerised Maintenance Management System and electronic Maintenance Request Systems
• Excellent interpersonal and communication skills.
• Strong planning and organisational ability.
• Understanding of predictive maintenance techniques, vibration analysis, thermography and ultrasound is an advantage
• Thorough understanding of EHS and a safety culture
• Demonstrated ability to build and maintain effective working relationships internally and externally