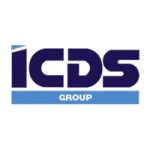 Manufacturing Engineer Supervisor - County Sligo.
Key Responsibilities:
• Work with Production Manager to establish targets and objectives for the Manufacturing Engineering team.
• Assume leadership role in developing, evaluating, and improving manufacturing methods.
• Initiate process and product improvement initiatives for efficiency of resources within the production department.
• Motivate, engage, support and lead a team of direct reports.
• Make decisions and provide direction to the team of direct reports.
• To liaise with relevant internal stakeholders to develop projects, processes, and procedures to improve customer satisfaction, efficiency, profitability, and compliance within the wider production department.
• Work diligently with the Engineering and Quality departments to develop mechanisms that will improve quality, provide realistic schedules, standardise processes and reduce costs.
• Ensure effective product/ process evaluation and associated record keeping is maintained throughout the process. Product/process evaluation and associated record keeping.
• Required to support manufacturing in the following issues:
o Major customer complaints.
o Critical failures – line down situations.
o Validations.
• Communication with Customers/Project Managers regarding project progression.
• Resource for colleagues with less experience.
• Product and process continuous improvement activities:
o Leading Lean and Kaizen process improvement initiatives.
o Contributing to process improvement through the use of quality tools and measurements.
• Adhere to company Health & Safety requirements.
Interested applicants should have:
• Bachelor's Degree in Mechanical Engineering, Biomedical Engineering or similar related discipline.
• At least 5 years' experience in a similar role.
• Excellent interpersonal, team building, communication, people management and leadership skills.
• Experience of working in a medical device environment an advantage
• Ability to take ownership of tasks and bring to successful conclusions.
• Ability to problem solve, make and carry out decisions affecting the Production Department and direct reports.
• Knowledge of a high-end CAD system, ideally Solidworks.
• Ability to work to strict international regulations regarding medical devices.
• Requires practical knowledge in leading and managing the execution of processes and projects.
• A dynamic team player and leader and who can work effectively and proactively on a cross-functional team.
• A good understanding of Lean Principles.