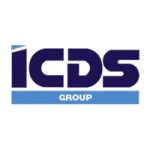 Operational Excellence Change Agent - County Mayo.
Job Summary:
This role is to lead, facilitate and participate in improvement projects, including rapid improvement projects using Agile and Kaizen methodologies. The Team member will have a leading role in completing diagnostics to identify waste, inflexibility, variation and value creation opportunities. They will support the training and development of Associates in the use and application of Operational Excellence (OE) to drive sustainable business improvement.
• Successful implementation of improvement projects using various methodologies, including standard project management, Agile and Kaizen events
• Structured approach in the gathering and use of data to determine insights.
• Analysis of data and information to prioritise improvement opportunities and solutions.
• Set and deliver on ambitious step change improvements targets.
• Facilitate and lead the implementation of process improvements and problem solving using various OE methodologies.
• Preparation and presentation of data analysis, proposals and results of improvement projects
• Embed and sustain improvements using a structured change management approach.
• Utilise networks to import and export best practice, internal and external.
• Engage with individuals and teams to develop knowledge and understanding.
Interested applicants should have:
• Certificate or Diploma in a Technical Discipline.
• Minimum 5 years' experience in a manufacturing and/or supply chain environment, leading and supporting successful process improvement events within a team.
• Green or black belt qualification in Lean and/or Six Sigma is desirable.
• Excellent analytical skills and development of insights
• Demonstrated practical experience in the use and application of OE tools & techniques.
• Strong leadership, coaching, communication and influencing skills.
• Experience of change management in a team-based environment.
• Strong interpersonal skills.
• Advanced level of software proficiency e.g. Excel, Power Bi, SAP, Word, Power point