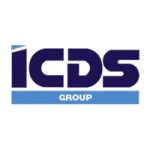 Process Quality Assurance Analyst - County Mayo.
This position is a key role within the Process Quality Assurance (PQA) Team with responsibility for monitoring, assessment, and the raising of compliance standards of the plant's Quality and Food safety management systems. The successful candidate will strive to ensure Quality Assurance is built into all key processes through training, validation, and risk assessment of systems, equipment, and processes. This role involves working closely with key stakeholders to ensure that all compliance levels are obtained, and all certifications achieved.
This is a shift role.
Job Duties:
• Supports the achievement of all relevant Certifications (ISO certification 9001 (2015), 22000)
• Play a key role in the implementation, assessment and improvement of Quality and Food Safety management systems.
• Validate new processes and equipment in the plant to ensure compliance to Quality and Food Safety requirements.
• Support the compliance drive to develop systems that meet the intent of all relevant regulations / requirements.
• Support key stakeholders, enhancing their knowledge and experiences of QA practices and procedures.
• Support key Operational activities from a Food Safety & Quality perspective.
Interested applicants should have:
• Diploma or Degree in a Science or Engineering related discipline required.
• Minimum 3 years' experience of Quality processes/programmes in the Food or drinks industry required.
• Significant experience of Quality practice and standards.
• Good knowledge of GMP, hygiene and food safety requirements (HACCP).
• Food Technology/Chemical/Microbiological/Engineering knowledge and experience desirable.
• Analytical approach with good problem-solving skills.
• Computer literacy (Excel, Word, Power Point).
• Food Safety / Quality / Management System knowledge and experience.
• Excellent verbal and written communications skills.