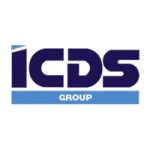 Production Supervisor - County Leitrim.
We are currently hiring for our client company within the Food Processing sector for a Production Supervisor to join their facility in County Leitrim.
This is a Cold Store facility with high volume food packaging ongoing.
We are seeking a Production Supervisor who has the following skillsets/qualifications:
Experience of working in a Production Supervisory role. Ideally we are looking for experience within the Food Industry.
Knowledge and experience of Lean Manufacturing.
You will be accountable for:
Ensuring production and efficiency targets are met.
Supervising staff, including new staff.
Supervisor quality of work across the factory.
Liaise with management and the Quality Control Department for all problem solving.
Report all machine problems as they arise to the Maintenance Department.
Ensure all orders are fulfilled.
Ensure Hygiene rules are followed and regulations maintained.
Ensure Health & Safety Regulations are maintained and checks are carried out as required.
For all interested parties, please apply directly here. For any further queries please contact David Taylor at david.taylor@icds.ie