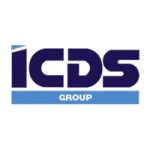 Quality Engineer - County Sligo.

Key responsibilities for this position:
• Provide technical quality support to Project Manager, Design Engineers, Production Manager and to clients.
• Work closely with Engineering team and the client to establish and maintain compliant product specifications.
• Quality review of process validation plan, protocols, and reports.
• Co-ordinate and contribute to the generation and maintenance of compliant product risk management files.
• Issue, review, and release of lot records to manufacturing.
• Co-ordinate and review of testing and release of sterilised product.
• Quality review of SOP's, Work instructions, templates, Material specifications etc. to ensure compliance to applicable regulatory standards and cGMP procedures.
• Review and approve product change controls.
• Liaise with suppliers and clients on quality related issues.
• Perform an active role in the maintenance, further development and continuous improvement of the QMS.
• Support QMS as quality coordinator in investigation, root cause analysis, disposition, and corrective action of non-conformances & customer complaints.
• Perform CAPA reports.
• Support clients in product submission to applicable regulatory authorities.
• Conduct internal audits and compilation of associated documentation.
• Support and assist in the preparation for customer and surveillance audits.
• Update job knowledge by participating in educational opportunities.


Interested applicants should have most or all of the following:
• Minimum Degree in a Science or Engineering discipline.
• At least 3-5 years' experience working in a medical device environment.
• Strong knowledge of ISO 13485, FDA regulations 21CFR 820.
• Strong knowledge of MDR & FDA product submission requirement.
• Internal/external auditing experience would be an advantage.
• Validation experience including sterilisation, process and packaging validations would be beneficial.
• Knowledge of medical device manufacturing environment including cGMP would be an advantage.
• Strong understanding of the general principles of ISO 14971.
• Strong decision-making ability, coupled with the ability to work on own initiative with minimum supervision and ability to multi-task and prioritise is required.
• Excellent attention to detail with strong numerical and problem-solving ability, while maintaining awareness of longer-term objectives.