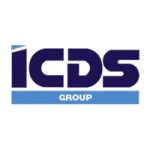 Quality Engineer - County Wexford.
This is a contract posting of 18 months' duration.
Purpose of the Role:
Reporting to the Senior Quality Engineer, this individual will be a key member of the Supplier Quality team. The role requires a high level of ownership and enthusiasm.
RESPONSIBILITIES:
• Monitor and measure supplier product and process quality.
• Manage supplier NCs, SCARs and improvement projects.
• Provide quality direction to Receiving Inspection on component quality issues.
• Support the ongoing supplier management activities such as maintaining Supplier Profiles & coordinating Documented Assessments.
• Participate in supplier audit program as required.
• Identify process improvement opportunities using analytical framework.
• Apply creative problem-solving approach using statistical tools and techniques e.g. DMAIC
• Assess the supplier management process effectiveness through routine metrics and performance assessments.
• Support EO sterilisation re-qualification and radiation dose audit programs to ensure continuity of validated processes and regulation compliance.
Ability to work with the following is an advantage:
• Lead/participate in continuous improvement/CAPA team activities.
• Perform risk management activities in a cross-functional environment.
• Ensure regulatory compliance in area of responsibility to cGMP's
• Ensure that documentation and work practices comply with ISO and regulatory requirements.
• Develop, maintain, and improve the quality management system
• Assess quality management system effectiveness through internal audit and performance review.
• Excellent interpersonal skills with the ability to work in a team environment and work under own initiative to targets and deadline.
• Problem solving techniques with excellent organisational skills.
• Dedication to excellence, flexibility, attention to detail and adaptability to change.


Required Qualifications and Experience:
• Third level Technical / Science qualification plus minimum 2 years' experience in the medical device or pharmaceutical industry, preferably within supplier management
• Knowledge of quality management systems ISO 13485, GMP