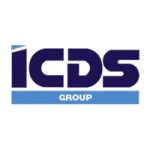 Location
Dublin City Centre, Co. Dublin
Sap MM Consultant - Dublin city.
This is a contract posting of 12 to 24 months' duration.
Our client is looking to employ an experienced Sap MM Consultant with an excellent technical knowledge of SAP ERP to join the team. The successful candidate will be required to apply their knowledge and experience to each internal customer through proactive and preventative work efforts including solution design, technical implementation, and customer support. This role requires the ability to acknowledge opportunities and solve real world customer business problems.
The SAP Material Management (MM) application consultant will work within the Group IT Business Applications team from where they can engage with the stakeholders in understanding their business requirements, and help design solutions using their business process knowledge of SAP Materials Management. They will assist clients in the implementation, configuration, and support of SAP functionality. Their primary role is to provide consultancy and support for business requests, changes, and incidents and to be available as a project resource for projects which are SAP MM related.
Key Responsibilities:
• Provide consultancy and support for business requests, changes, and incidents. • Design, customize, configure and testing of MM.
• Document functional designs, test cases and results.
• Proactively identify and propose business process and/or system enhancements. • Provide consulting services on both new implementations and existing support projects.
• Identify most suitable technology for business requirements – knowledge of plugins.
Qualifications and Experience sought:
• Minimum of 5 years' experience in a full-cycle implementation as well as in support projects.
• Minimum of 5 years' experience designing and configuring MM modules.
• Ability to multitask and manage multiple deliverables and projects at the same time.
• Understanding of accounting business processes
• Ability to understand business processes from a customer perspective.
• Ability to work in a team environment, effectively interacting with others.
• Minimum one year's end-to-end implementation projects experience in SAP MM Module.
• Working experience in all the phases of project life cycle (Requirement gathering to hyper care)
• Good experience in MM Org structure, Master data, Purchasing, Special Procurement processes, Inventory Management, Warehouse management, Physical Inventory, Batch and Serial Number Management, MRP and invoice verification- end to end Procurement to Payables
• Experience in managing SAP environment changes and upgrades.
• Implementation and configuration experience in SAP Interfaces (Idoc/ ALE)
• Knowledge of validations and user exits and how they interact with MM module. • Knowledge on SAP Best practices.
Ideally you will have senior experience as the SAP MM Lead in multiple projects.