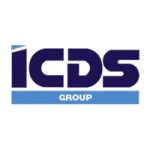 Job Title: Senior Civil Engineer
Location: Rosslare, Ireland
About Us:
As industry-leading builders and contractors, our client has worked hard to establish a reputation for consistently and successfully delivering complex construction projects. With a rich history of successful ventures and a commitment to excellence, they are now seeking for a Senior Civil Engineer to join their team.
Roles and Responsibilities:
As a Senior Civil Engineer at [Company Name], you will play a crucial role in the successful execution of civil engineering projects. Your responsibilities will include, but are not limited to:
Project Leadership:
Lead and manage a team of civil engineers and technical staff.
Oversee the planning, design, and execution of civil engineering projects from concept to completion.
Ensure that projects are completed on time, within budget, and in accordance with quality standards.
Design and Analysis:
Conduct feasibility studies and site investigations to assess project viability.
Develop detailed design plans, specifications, and calculations for civil engineering projects, including roads, bridges, drainage systems, and more.
Utilize state-of-the-art software and tools for design and analysis.
Regulatory Compliance:
Ensure that all projects comply with relevant local, state, and federal regulations and codes.
Obtain necessary permits and approvals for projects as required.
Quality Control and Assurance:
Implement and monitor quality control and assurance processes to ensure the highest level of workmanship and safety.
Perform quality inspections and address any non-compliance issues.
Client Interaction:
Act as the primary point of contact for clients, addressing their needs and concerns.
Provide regular project updates and reports to clients, stakeholders, and management.
Budget and Cost Management:
Prepare project budgets and forecasts.
Monitor project expenditures and identify cost-saving opportunities.
Risk Assessment and Mitigation:
Identify potential risks and challenges in projects and develop strategies to mitigate them.
Implement safety protocols and ensure a safe working environment.
Experience and Qualifications:
To be successful in this role, you should possess the following qualifications and experience:
Educational Background:
Bachelor's degree in Civil Engineering (Master's degree preferred).
Experience:
Minimum of 6+ years of experience in civil engineering, with a strong background in design and project management.
Proven track record of successfully completing complex civil engineering projects.
Technical Skills:
Proficiency in civil engineering software such as AutoCAD, Civil 3D, and structural analysis tools.
Strong knowledge of relevant design codes and standards.
Leadership and Communication:
Excellent leadership and team management skills.
Strong communication and interpersonal skills for effective client and team collaboration.
Problem Solving:
Ability to analyse complex engineering problems and provide innovative solutions.
Strong decision-making skills under pressure.
Regulatory Knowledge:
In-depth understanding of local, state, and federal regulations related to civil engineering and construction.
Safety Consciousness:
Commitment to safety protocols and practices.
Familiarity with occupational health and safety regulations.
To Apply:
Please apply online or contact Nithin at ICDS.