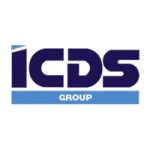 Senior Cold Chain Engineer - County Cork.
The Role:
TCU (Temperature Controlled Units) – Refers to all permanent, portable, and temporary units that are designed and qualified at the site for the storage of material at cold temperature ranges (2-8, ≤-20, ≤-60 and cryogenics). The Senior Cold Chain Engineer is the site SME (Subject Matter Expert) for Material Management TCU's (Temperature Controlled Units) and is responsible for overseeing all aspects of their qualification, operation, maintenance, and retirement, including alarm rationalisation and control strategies. They will be the System Owner for all Materials Management TCU's and Cryogenics equipment on site.
The Senior Cold Chain Engineer will work cross-functionally with operations, process scientists, quality assurance, automation, maintenance, and others.
Key responsibilities will include:
• Ownership for equipment qualified state through Commissioning & Qualification (C&Q), Requalification (RQ), oversight of maintenance and Periodic Review Reports (PRRs)/Asset Qualification Management (AQM).
• Troubleshoot and investigate equipment issues utilising root cause analysis techniques, including deviation lead investigator.
• Define process monitoring and alarm monitoring requirements, and alarm rationales/strategies.
• Act as consult for OOH (out of hours) alarms.
• Work with automation and user groups to manage Pi groups and build interactive user dashboards to monitor and trend alarms / performance.
• Frontline audit support for TCU's and cryogenic equipment. This will include but is not limited to qualification, control strategy, alarm parameters and operation.
• In partnership with maintenance planner and vendor, maintain spare parts strategy based on best practices and vendor recommendations.
• Raise and critically review equipment related change controls.
• Deliver new Standard Operating Procedure (SOP) for changes to TCU's and associated control strategies.
• Coordinate with business owners in defining cold chain re-capitalisation strategies.
• Build technical expertise and manage Business Continuity Plan (BCP) for all Materials Management TCU's and cryogenics.
• Work with business partners, procurement, and vendors to build robust SLA's (Service Level Agreement) and develop preventative maintenance programme TCU's.
• Generate, approve and/or advise on technical training material on TCU's and cryogenics.
Interested applicants should have:
• Hons Degree qualified – Engineering or Science discipline, with at least 3-5 years' relevant experience in GMP manufacturing.
Additional Skills/Preferences
• Experience in equipment troubleshooting, Cold Chain/TCU systems and qualification.
• Experience with GMP/HPRA/FDA regulatory requirements and current Health and Safety standards.
• Demonstrated capability of operating in dynamic environments to meet business needs.
• Knowledge of engineering reliability best practices is desirable.
• Strong analytical and problem-solving skills.
• Ability to work on own initiative and as part of a team consisting of a diverse group of management, production, science, quality and engineering professionals.
• Creativity to identify improvement opportunities and the tenacity/initiative to see them implemented.