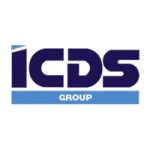 Senior Engineer/Site Agent (Civil) | Wexford
€Six Fig Package (Car, Accom, Bonus, Pension & Several Benefits).
Our client is a major contractor with civil engineering & construction interests nationwide. They are now recruiting a Senior Engineer/Site Agent to deliver major infrastructure works to €165m+ on time and within budget.
Senior Engineer/Site Agent (Civil)
Required for major new transportation hub incorporating rail, road and marine works.
You will have previous project experience on earthworks, embankments, road, rail or marine works.
Liaising with the local authorities, managing the 'in-house' site team, and monitoring the subbies in relation to quality, time, and cost.
As a minimum, you will have seven years post grad experience (Cert, Dip or Degree), be able to demonstrate strong technical knowledge and experience of constructing complex, fast track, infrastructure related civil engineering / earthworks projects.
Largescale infrastructure project on national & international importance.
Connect with Barry Kelly on LinkedIn https://www.linkedin.com/in/barrykelly/ for a confidential discussion.
Benefits
Permanent Health Insurance