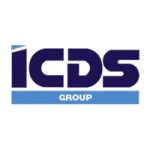 Job Title: Setting Out Engineer
Location: Longford
About Us:
As industry-leading builders and contractors, our client has worked hard to establish a reputation for consistently and successfully delivering complex construction projects. With a rich history of successful ventures and a commitment to excellence, they are now seeking for a Setting out Engineer to join their team.
Roles and Responsibilities:
Setting Out:
Conduct site surveys and measurements to establish reference points and markers for construction work.
Interpret construction plans, blueprints, and specifications to accurately set out the project in accordance with design requirements.
Use a variety of surveying equipment and technology, such as total stations, GPS, and laser levels, to ensure precise measurements.
Mark out excavation, foundation, and structural elements, and verify their alignment and elevation.
Continuously monitor and adjust the setting out as construction progresses to maintain accuracy.
Quality Assurance:
Implement quality control measures to ensure that work is performed in accordance with design and safety standards.
Collaborate with project managers, architects, and contractors to address any discrepancies or design changes.
Conduct regular inspections of construction work to identify and rectify deviations from the project plan.
Maintain accurate records of all setting out and surveying activities, including as-built drawings and reports.
Team Collaboration:
Work closely with construction teams to provide guidance and support during the construction phase.
Communicate setting out information clearly to site personnel, ensuring alignment with project specifications.
Collaborate with subcontractors and vendors to coordinate surveying and setting out activities.
Provide technical advice and training to junior engineers and surveyors when necessary.
Experience:
Education and Qualifications:
Bachelor's degree in Civil Engineering or a related field.
Professional Engineer (PE) license or equivalent certification is preferred.
Experience:
Proven experience as a Setting Out Engineer in civil engineering or construction projects.
Proficiency in using surveying equipment and software, such as AutoCAD and Trimble.
Strong knowledge of construction processes, materials, and methods.
Familiarity with relevant safety regulations and quality standards.
Excellent communication and problem-solving skills.
Ability to work independently and as part of a team.
Strong organizational and time management abilities.
Attention to detail and precision in surveying and setting out tasks.
To Apply:
Please apply online or contact Nithin at ICDS.