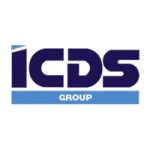 Job Title: Site Engineer (Setting Out)
Location: Wexford, Ireland
Roles and Responsibilities:
Setting Out:
Accurately establish reference points and markers on construction sites for various project elements, ensuring alignment with project specifications and drawings.
Use surveying equipment such as total stations, GPS, and levels to precisely position structures, foundations, utilities, and other project components.
Survey and Measurement:
Conduct surveys and measurements to confirm the accuracy of construction layouts and monitor ongoing work to ensure compliance with design specifications.
Analyze survey data and make necessary adjustments to maintain alignment, elevation, and dimensions.
Quality Control:
Monitor and inspect construction activities to ensure they adhere to project plans, specifications, and relevant quality standards.
Identify and rectify discrepancies or deviations in setting out, and communicate issues to the project management team.
Documentation:
Maintain accurate records of all setting out activities, measurements, and survey data.
Prepare and update as-built drawings, survey reports, and documentation for future reference.
Collaboration:
Collaborate with architects, engineers, and contractors to resolve design and construction issues related to setting out.
Provide guidance and support to the construction team regarding layout and positioning of structures and components.
Safety Compliance:
Adhere to all safety regulations and promote a culture of safety on the construction site.
Identify potential safety hazards related to setting out activities and take corrective actions.
Problem Solving:
Troubleshoot and solve technical problems related to setting out and surveying activities.
Offer innovative solutions to address any unexpected challenges that may arise during construction.
Communication:
Effectively communicate setting out instructions and updates to the project team and subcontractors.
Collaborate with project stakeholders to ensure clear understanding of project requirements and goals.
Progress Reporting:
Provide regular progress reports to project managers, highlighting key achievements, challenges, and any required adjustments to the setting out plan.
Equipment Maintenance:
Ensure that surveying equipment is properly maintained, calibrated, and in good working condition.
Report any equipment issues and coordinate repairs or replacements as needed.
Cost Control:
Assist in managing setting out-related project costs by minimizing errors and rework through accurate and efficient work practices.
Continuous Improvement:
Stay updated on industry best practices, emerging technologies, and advancements in surveying and setting out techniques.
Implement improvements in setting out processes to enhance efficiency and accuracy.
To Apply:
Please apply online or contact Nithin at ICDS.