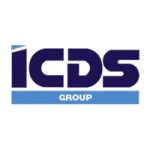 Supply Chain Planner - County Waterford.
Position Summary:
The Supply Chain Planner is responsible for planning, scheduling, inventory.

Key Responsibilities:
Responsible for planning the Moulding machines (Rough Cut Capacity and MPS) according to assembly lines production schedules, current inventory, customer orders and forecasts.
Responsible for maintaining and continuously improving current Sap parameters / configurations.
Responsible for planning, scheduling, co-ordinating and giving final approval of the master schedule of products through the complete production cycle.
Continuously monitor production issues and assess them in a timely manner.
Liaise with stakeholders to re-schedule production to support the business.
Support business execution of new programs and initiatives.
Monitor key performance indicators, analyse cost and coordinate cross-functional work to increase effectiveness of supply chain initiatives.
Assist with development of metrics to assess and improve forecast accuracy.
Assist with the development and implementation of department standards, practices, procedures and policies to ensure the accuracy of inventory records.
Assist in Lean based projects to improve processes in Supply Chain
Interested applicants should have:
At least 3-5 years' experience of supply planning.
Strong understanding of forecasting, MPS, and MRP.