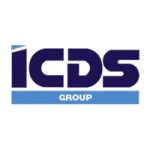 Toolmaker Team Leader - County Westmeath.
In this role you will be responsible for monitoring and supervising the maintenance team. This roles will be responsible for providing guidance, instruction, training, and leadership skills to inspire best practice across the team.
Core Accountabilities:
Toolmaking -
Key responsibilities will be:
• To manufacture, repair and service all tools, jigs and fixtures. Namely form tools, progression tools, perforation tooling and roll-form equipment.
• Set-up tools in presses ranging from 50 to 500 ton.
• Ability to operate, set, program CNC, PLC and Robotic machines.
• To monitor performance of setting, machines and tool longevity.
• Attending machine breakdowns to identify the root cause and solve the problem.
• Using machinery such as lathes, presses, milling machines and grinders to cut and shape the tools.
• Work effectively with all team members to assist in the continuous improvement of systems and processes and ensure best practice is consistently applied.
• Monitoring the tools used on the manufacturing line to ensure efficient run rates and identify necessary repairs or possible improvements.
• Using precision measurement instruments such as micrometer, gauges and Vernier calipers to check the tool's dimensions.
• Operate and maintain production equipment and tools correctly whilst ensuring health and safety of self and others.
• Carry out preventative maintenance on tooling as per PM Schedule.



Leadership -
Key responsibilities will be:
· Managing the day-to-day activities of the team.
· Ensure area is manned / cover provided at all times
· Delegating tasks to team members through the use of the PEMAC system
· Ensuring spare parts are controlled and recorded in/out on the PEMAC system.
· Monitor the completion of tasks and ensure good performance and record on PEMAC system.
· Consistently promote high standards through personal example and roll-out through the team so that each member of the team understands the standards and behaviours expected of them
· Conduct training of team members across all areas of the plant to maximise their potential and ensure cross-skilling across all machines.
· Ensure health and safety regulations and procedures are followed by team members.
Interested applicants should have:
• Qualified Toolmaker
• Have at least 2 years' people management experience
• Experience in press tool maintenance and repair works.
• Knowledge of set-up of tools in presses
• CNC, PLC and Robotic programming a distinct advantage
• Ideally experience with tooling which produces aluminum and stainless steel products.
• Experience in repair and maintenance of pneumatic special purpose equipment.
• Proactive with ability to work with minimal supervision.
• Flexible in approach to work
• Excellent communication skills with the ability to communicate well in English