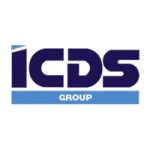 Warehouse & Inventory Control Supervisor - County Cavan
We are seeking the above role of Warehouse & Inventory Control Supervisor to join our client firm in Co. Cavan. This is a progressive & expanding company with a busy Warehouse environment.
Role & Purpose
Achieve high levels of satisfaction through achieving excellence in the receiving, identifying, kitting and assuring quality and quantity of raw materials entering the company. Measuring and reporting the effectiveness of warehousing and the performance of employees. Also directing the stores daily activities via the Store Foreman.
Inventory Management is core to the performance and success of the company and this role oversees the management and control of all inventories. Ranging from site delivery to consumption of product. You will be ensuring the accuracy and optimisation of product availability.
Responsibilities
Executes daily inventory analysis; identifies and resolves discrepancies and problems.
Oversees stock item master, identifying incorrect descriptions and stock numbers.
Locates items that may have incorrect locations or stock numbers to assist order processors.
Communicates with Purchasing Department as needed regarding new items, changes of location, counts, etc.
Ensures milestones and goals are met.
Performs and assists with general maintenance and clean-up of warehouse.
Ensure accurate receipt of goods and alignment with purchase order
Ensure Accurate and optimum storage locations
Devise best practice for accurate and on time delivery to production locations.
Definition of most advantageous delivery option to each location and stock management method.
Inventory management through optimum issue and kitting and timely receipt and measurement of returns.
Organise and maintain inventory storage areas, Measure and report inventory transaction accuracy
Stock accuracy through inventory and cycle counting, Control stock levels and maintain ERP accuracy.
Work closely with suppliers of semi-finished goods.
Identify and highlight slow moving goods.
Maintain items record, document necessary information and utilize reports to project warehouse status.
Identify areas of improvement and set project for improving work procedures and practices.
Ensure shipment and inventory transaction accuracy
Measure and report the effectiveness of warehousing activities and employees performance
Communicate job expectations and coach employees & Create and develop a team ethic
Confer and coordinate activities with other departments
Drive company strategy deployments and initiatives such as change and continuous improvements
Maintain awareness of key trends such as AI, WMS interface, inventory controls systems and automation.

The Person
Education to diploma level (or equivalent training and experience) in Warehouse Management, logistics, Engineering or Manufacturing Management.
3 years plus of experience working in a Stores management role within a busy manufacturing plant.
Be able to demonstrate a track record of warehouse management techniques and setting and maintaining KPI's that exceed expectations.
Track record of leading and setting goals for performance and operational improvement.
Excellent organizational skills
Strong awareness of how warehouse activities impact other areas of the organisation
Demonstrated ability to analyse processes, enact change, and think operationally and strategically to achieve business goals.
Ability to communicate, motivate, train and inspire others.
Experience in managing ERP and warehouse management tools
Have customer satisfaction at the core of all activities
Requirements and skills
Proven work experience as a Warehouse Supervisor
Highly effective supervisory skills and techniques
Knowledge of warehouse software packages and MS Office proficiency
Ability to input, retrieve and analyse data
Hands-on commitment to getting the job done
Excellent communication and interpersonal skills
Proven ability to direct and coordinate operations
Strong organisational and time management skills