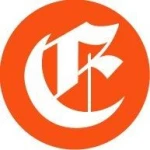 News Reporter
An opportunity has arisen for the position of News Reporter with The Echo, based in Cork city.
The successful candidate will have an established track record as a general reporter. They will work under the direction of The Echo News Editor. The person appointed will have a broad knowledge of current affairs and an established track record in reporting and analysis across print and digital platforms. This role requires a high degree of flexibility, adaptability and an ability to produce first-class work in a fast, accurate and efficient manner to digital and print deadlines.
Applicants will be asked to demonstrate a high degree of personal initiative, excellent news judgement and the ability to originate exclusive stories. The capacity to work both independently and as part of a team, and to develop and maintain a network of contacts, is important. This is a hybrid role with the primary office location in Cork. Full clean driving licence is preferred but not essential.
If you are interested in applying for this position, please send your CV and cover letter to the Human Resources Manager by email: human.resources@examiner.ie