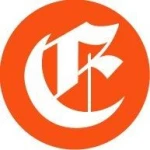 We are inviting applications for the position of Senior Marketing Executive, to focus on promoting the brands, to increase our cross-platform audiences and overall reader engagement, and the development of our trade marketing strategy.
The role will be responsible for executing multi-channel marketing campaigns, delivering events and activations to grow brand awareness, coordinating trade marketing initiatives and strategic commercial partnerships.
The person appointed should demonstrate strong marketing skills, in communicating to targeted audiences across online and offline channels. And the ability to plan, execute, optimise and report on activities, with proven experience in email marketing and digital marketing platforms and tools such as Google Analytics, Google Ads, Meta Business Suite, Sendible and Canva.
The successful candidate will have excellent relationship management, communication and collaboration skills, is both creative and analytical and solutions orientated. They will have strong attention to detail, a commitment to delivering high-quality work within deadlines and will demonstrate an adaptable approach to a fast-moving environment. An interest in and an understanding of digital media and the current media market is important.
If you are interested in applying for this position, please send your CV and cover letter to the Human Resources Manager by email human.resources@examiner.ie.
Closing date: Friday, September 29th, 2023