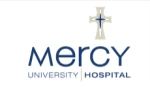 Practice Educator - Physiotherapy
Senior Physiotherapist 0.8WTE
The Practice Educator Physiotherapist will work with our in-patient physiotherapist team and provide educational and clinical supervisory support to Physiotherapy students from the University College Cork undergoing clinical placement.
Purpose of the Post
The provision of a quality practice education service for postgraduates students. Develop the capacity and quality of the practice education programme.
Principal Duties and Responsibilities
PRACTICE EDUCATION
Liaise with UCC Practice Education Co-ordinator and students to ensure optimum

practice education learning experience.
Organise and co-ordinate placements in the healthcare agency/agencies in liaison with the University.
Provide induction to students on practice education,

site policies and procedures relevant to their placements.
Ensure student learning contracts/placement objectives are agreed at the start of each placement.
Participate in the clinical supervision of students during client intervention.
Organise relevant tutorial, group and peer learning activities for students while on placement.
Liaise with the Practice Education Coordinator and other relevant University staff, in the assessment of student performance.
Participate in the development and integration of practice education within the curriculum in alignment with accreditation standards of the University.
Prepare practice education schedules and co-ordinate students assigned to practice education site(s).
Contribute to ongoing feedback to students about their performance.
Contribute to and attend practice education workshops and training days and any relevant committees organised by the University.
Actively contribute to curriculum development and delivery in collaboration with the head of discipline and practice education team
Co-ordinate, allocate, arrange and manage practice education within the agency/agencies.
Actively seek and develop practice education opportunities in liaison with key stakeholders including a range of environments not previously explored within the agency/agencies.
Facilitate communication and effective working relationships between clinical/non-clinical colleagues and the University based staff.
Promote inter-professional learning across disciplines in the health care setting.
Participate in the quality assurance mechanism of the student learning environment.
Contribute to the development and promotion of multi-professional working in the delivery of patient care for the benefit of patients.
PRACTICE TEACHING
Evaluate the student learning experience within practice and its contribution to the whole learning experience.
Promote and develop communication and links with a range of local services in order to develop practice education placement learning experiences.
SERVICE AND STANDARDS
Set and maintain a high standard of clinical/non-clinical practice within healthcare and other settings.
Keep abreast of research and practice developments in relevant clinical/non-clinical areas by attending seminars, conferences and post graduate courses and maintain clinical/other relevant

competency.
Be instrumental in the development, application and implementation of polices and clinical standards of practice relating to respiratory care and monitor adherence on an ongoing basis.
Ensure compliance with all departmental policies such as the data collection system, current administrative procedures and health and safety guidelines.
Ensure that privacy and dignity of the patient is respected at all times.
Liaise with patients, carers and other health care professional to ensure a holistic approach to patient care.
Provide for the completion of patient's treatment, when student placement ends, as appropriate.
Co-operate in the provision of clinical service as part of the therapy team when placements are not being undertaken.
Ensure compliance with all departmental policies such as the data collection system, current administrative procedures and health and safety guidelines.
Participate in the in-service training programme at clinical/non-clinical sites.
Contribute to forward planning and the development of therapy services with particular emphasis to the service needs of practice education sites.
Participate in a performance review process with line manager.
Undertake any other responsibilities in relation to clinical education assigned by manager or the University in consultation with each other.
Undertake other responsibilities as are agreed from time to time with the Physiotherapy Manager or other such person to whom he/she may be accountable.
Duties while students are not on placement may include maintaining clinical competency through service

provision, participating in research activities, audits and quality initiatives, completing CPD activities and contributing to

practice education within the university.
Closing date for applications is 24th May 2023
The MUH reserve the right to create a panel for this post from which permanent, fixed term and specified purpose vacancies of a full or part time duration may be filled.
Full Job Description is available on request
Jobs at Mercy University Hospital